<![if !vml]>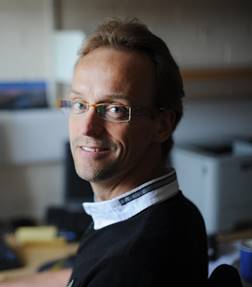 <![endif]>
Office S2.105
United Kingdom
Tel: +44.2476.151.423
Fax: +44.2476.523.032
Official website:
Personal website:
<![if !vml]>

<![endif]>
Macroeconomics at Warwick:
http://warwick.ac.uk/macrowarwick
Other affiliations:
Centre for Macroeconomics, Research Associate, LSE
CEPR, Research Affiliate (MEF, LE)
Kiel Institute for the World Economy, Research Fellow
<![if !supportLists]>· <![endif]>Curriculum Vitae
<![if !supportLists]>· <![endif]>Research
<![if !supportLists]>· <![endif]>About the real world
<![if !supportLists]>· <![endif]>Teaching
<![if !supportLists]>· <![endif]>Seminars
Thijs van Rens
Curriculum Vitae [download pdf]
Working papers also available at SSRN, Google Scholar and IDEAS/RePEc.
Work in progress
Occupational Mobility and Mismatch Unemployment
with Bilge Eris Dereli
Technological change, uncertainty, skill mismatch and job mobility
with See Yu Chan and Anthony Brassil
Why did we think wages are rigid for all those years?
with See Yu Chan and Stephan Hobler
Heterogeneity, Employability and Macroeconomics
with Christian Merkl
Working papers
Age-based policy in the context of the Covid-19 pandemic: How common are multigenerational households?
November 2020, with Andrew Oswald
Vodcasts at CAGE Research Centre (25 Nov 2020) and UCL Institute for Global Prosperity (5 Nov 2020)
Publications (peer-reviewed)
Obesity Stigma: Causes, Consequences, and Potential Solutions
February 2023, with Susannah Westbury, Oyinlola Oyebode, and Thomas M. Barber
Current Obesity Reports, 2023
Delayed Adjustment and Persistence in Macroeconomic Models
January 2023, with Marija Vukotic
Journal of Money, Credit and Banking, 2023
Healthy diets, lifestyle changes and wellbeing during and after lockdown: Longitudinal evidence from the West Midlands
December 2022, with Petra Hanson, Oyinlola Oyebode, Lukasz Walasek, Thomas M. Barber, Redzo Mujcic, Ioannis Nezis, and Lena Al-Khudairy
BMJ Nutrition, Prevention and Health, 2022(5)
How Distorted Food Prices Discourage a Healthy Diet
March 2022, with Roberto Pancrazi and Marija Vukotic
First version: February 2020
Science Advances, 8(13)
A rapid review of the evidence for children's TV and online advertisement restrictions to fight obesity
April 2022, with Paul Coleman, Petra Hanson, and Oyinlola Oyebode
Preventive Medicine Reports, 26, 101717
COVID-19 outcomes in minority ethnic groups: do obesity and metabolic risk play a role?
October 2021, with Paul Coleman, Petra Hanson, Alice Coffey, Thomas Barber and Oyinlola Oyebode
Current Obesity Reports, 2021
The Vanishing Procyclicality of Labor Productivity
January 2021, with Jordi Gali
First version: August 2008
Economic Journal, 131(633), pp.302–326
Accounting for Mismatch Unemployment
August 2020, with Benedikt Herz
First version: February 2011
Journal of the European Economic Association, 18(4), pp.1619–1654
Selective Hiring and Welfare Analysis in Labor Market Models
April 2019, with Christian Merkl
First version: March 2011
Labour Economics, 57, pp.117-130
Wage Rigidity and Job Creation
November 2013, with Christian Haefke and Marcus Sonntag
First version: April 2007
Journal of Monetary Economics, 60(8)
Skill-Biased Technological Change and the Business Cycle
October 2013, with Almut Balleer
First version: February 2008
Review of Economics and Statistics, 95(4), pp.1222-1237
Heterogeneous Life-Cycle Profiles, Income Risk and Consumption Inequality
January 2009, with Giorgio Primiceri
First version: February 2006
Journal of Monetary Economics, 56(1), pp.20-39
Should Higher Education Subsidies Depend on Parental Income?
Summer 2004, with Robert Dur and Coen Teulings
Oxford Review of Economic Policy, 20(2), pp.284-297
Education, Growth and Income Inequality
February 2008, with Coen Teulings
First version: January 2001
Review of Economics and Statistics, 90(1), pp.89-104
Publications (other)
The labor market in the UK, 2000-2019 (with Benedikt Herz)
IZA World of Labor, 2020: 422
Discussion of Is Declining Union Membership Contributing to Low Wages Growth?
RBA Annual Conference Volume 2019, Reserve Bank of Australia
The labor market in the UK, 2000-2016 (with Benedikt Herz)
IZA World of Labor, 2018: 422
Rethinking the skills gap (with Roland Rathelot)
IZA World of Labor, 2017: 391
Case against sugar tax is sugar coated (with Ben Richardson)
The Conversation, September 2016
Paying Skilled Workers More Would Create More Skilled Workers
Harvard Business Review, May 2016
How Important is the Intensive Margin of Labor Adjustment?
Discussion of "Aggregate Hours Worked in OECD Countries" by Lee Ohanian and Andrea Raffo
Prepared for the April 2011 Carnegie-Rochester Conference on Advances in Labor Market Dynamics
January 2012
Journal of Monetary Economics, 59(1), pp.57-63
Older working papers
Organizational Capital and Employment Fluctuations
November 2004
Inequality over the Business Cycle: Estimating Income Risk using Consumption Data
October 2004, with Giorgio Primiceri
First version: July 2002
Discussions
- Shopping, Demand Composition, and Equilibrium Prices, by Lukas Nord
- Marginal Jobs and Job Surplus: A Test of the Efficiency of Separations, by Simon Jäger, Benjamin Schoefer and Josef Zweimüller
- Is Declining Union Membership Contributing to Low Wages Growth?, by James Bishop and Iris Chan
- Modelling Technology Adoption and Technical Efficiency in Maize Production in Rural Ethiopia, by Abebayehu Geffersa, Frank Agbola and Amir Mahmood
- Job Search Behavior among the Employed and the Non-Employed by Jason Faberman, Andreas Mueller, Aysegül Sahin, and Giorgio Topa
- Reservation Wages and the Wage Flexibility Puzzle by Felix Koenig, Alan Manning, and Barbara Petrongolo
- What hides behind the German labor market miracle? by Benjamin Hartung, Philip Jung and Moritz Kuhn
- Labor Reallocation and Productivity Dynamics: Financial Causes, Real Consequences by Claudio Borio, Enisse Kharroubi, Christian Upper, and Fabrizio Zampolli
- An Equilibrium Asset Pricing Model with Labor Market Search by Lars-Alexander Kuehn, Nicolas Petrosky-Nadeau and Lu Zhang
- Monetary Policy with Heterogeneous Agents by Nils Gornemann, Keith Kuester and Makoto Nakajima
- Unemployment and Mismatch in the UK by Jennifer Smith
- The Cyclical Behavior of Equilibrium Unemployment and Vacancies in the US and Europe by Alejandro Justiniano and Claudio Michelacci
- Hours Worked over the Business Cycle in OECD Countries, 1960-2010 by Lee Ohanian and Andrea Raffo
- The Propagation of Technology Shocks: Do Good, Labor and Credit Market Imperfections Matter and How Much?
   by Nicolas Petrosky-Nadeau and Etienne Wasmer
- Sectoral Labour Market Effects of the 2006 FIFA World Cup by Arne Feddersen and Wolfgang Maennig
- Housing Market Spillovers: Evidence from an Estimated DSGE Model by Matteo Iacoviello and Stefano Neri
- Efficient Search on the Job and the Business Cycle by Guido Menzio and Shouyong Shi
- The Missing Swedish Skill Premium by David Domeij and Lars Ljungqvist
- Not All Oil Shocks Are Alike by Lutz Kilian
- Peer Influence in Higher Education in China by Li Han and Tao Li
- Gold Rush Fever in Business Cycles by P. Beaudry, F. Collard and F. Portier
Notes and comments
- The Incentive Theory of Matching: A Note, March 2010
- Age Effects and the Pre-Sample Evolution of Income and Consumption Inequality, August 2008, with Giorgio Primiceri
- Comment on Gertler and Trigari, April 2008
- Passive Monetary Policy Under Asymmetric Information, April 2008, with Alberto Martin
- The Value of an Educated Workforce: What We Learn From a Comparison of Growth and Inequality Across Countries, February 2008
Podcast on the economics of diet and health. In this podcast, which is based on my recent research, I discuss how people's diets are affected by their income levels and the area they live in. Is the obesity epidemic due to people's choices and preferences, or is it caused by factors in the external environment such as the price and availability of food? To what extent should policymakers intervene? (3 February 2021)
Age-based policy in the context of the Covid-19 pandemic: How common are multigenerational households? (with Andrew Oswald)
CAGE working paper no. 522, November 2020
<![if !supportLists]>· <![endif]>The road to COVID recovery: Weighing up costs, benefits, and intergenerational fairness (vodcast), CAGE Research Center, 25 November 2020
<![if !supportLists]>· <![endif]>Health economics post-covid (vodcast), UCL Institute for Global Prosperity, 5 November 2020
Contribution to the BEIS engagement with academics on the National Minimum Wage evaluation: counterfactual research, November 2018
Written evidence submitted to the Parliament HSCC's Childhood Obesity Inquiry, resulting in the report Childhood obesity: Time for action, 30 May 2018
I was an Academic Fellow to the UK Parliament, assisting the House of Commons Health Committee on childhood obesity, 2017-2018
On 5 July 2017, I appeared live on the BBC News Channel talking about the poor productivity figures that came out that day. The couple of sentences I uttered were quoted a few times since.
The skills gap: Is it a myth? [podcast]
CAGE/SMF Global Perspectives Series: Paper 5, December 2015
Spanish elections and the fiscal crisis
"Nieuwsuur" daily news broadcast [video, in Dutch], November 19, 2011
Spanish Labor Market Reform
Roundtable discussion at the 8th trobada of the Barcelona GSE [video], October 22, 2011
Economics and the Arts
This_is_Tomorrow programme by the Warwick Arts Centre. Blog by Matt Trueman.
Macroeconomics
- EC201: Macroeconomics 2 (Warwick, UG2, 2012/13:II, 2013/14:II, 2015/16:II, 2016/17:I)
- EC9A2: Advanced Macroeconomic Analysis (Warwick, PhD1, 2012/13:II, 2013/14:II, 2014/15:I, 2015/16:I, 2016/17:II)
- EC235: Topics in Applied Economics (Warwick, UG2, 2014/15:II)
- EC9B3: Topics in Macroeconomics and International Economics (Warwick, PhD2, 2014/15:I)
- Macroeconomics (UPF, masters, 2011/12:II, 2010/11:II)
- Advanced Macroeconomics I (UPF, PhD1, 2010/11:II, 2006/07:I, 2005/06:I)
- Advanced Macroeconomics II (UPF, PhD1, 2011/12:III, 2009/10:III, 2008/09:III, 2007/08:II)
- Topics in Macroeconomics II (UPF, PhD2, 2009/10:II, 2008/09:II)
- Topics in Macroeconomics (UPF, UG3, 2009/10:II, 2008/09:II)
Labor Economics and Applied Econometrics
- Advanced Applied Econometrics (OECD, practitioners, 2011:Jan, 2010:Nov-Dec)
- Topics in Applied Economics I (UPF, second year Ph.D., 2008/09:I)
- Labor Economics (UPF, second year Ph.D., 2006/07:II)
Warwick
Macro Seminar
Macro Workshop
Macro Reading Group
CREI / Universitat Pompeu Fabra
CREI Macroeconomics Seminar
CREI Macroeconomics Workshop (discontinued in 2008/09)
CREI Macro Faculty Lunch
CREI Macroeconomics Breakfast Student Workshop
UPF Labor/Public/Development Seminar
Labor/Public/Development Faculty Lunch and Student Workshop (formerly Applied Lunch Seminar)
Conference organisation
The Micro and Macro of of the changing nature of work and leisure, University of Warwick, 4-5 June 2020
Warwick Mismatch Workshop, University of Warwick, 11 May 2015
European Workshop in Macroeconomics, London, 20-21 June 2013
AEA Session on Mismatch and Structural Unemployment, Chicago, January 2012
CREI-CEPR Conference Understanding Jobless Recoveries, 17 Dec 2011
CREI-CEPR Workshop on Changes in Labor Market Dynamics, 5-6 Nov 2010
CREI-Kiel Conference on Macroeconomic Fluctuations and the Labor Market, 30-31 Oct 2009